Austin Condo Mania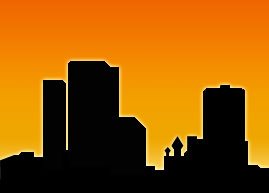 AUSTIN HIGH RISE CONDOS FOR SALE

Currently, there 125 ACTIVE Condo Listings at this time for the category Austin High Rise Condos. Asking Prices range from $275,000 to $4,350,000 with an average price of $969,956 and a Avg Price Per Sq Foot of $635.

Austin has a nice collection of high rise condo buildings, most of them fairly new. The central location of many high rises give residents unparalleled access to restaurants, shopping and nightlife that central Austin has to offer.
Featured Articles

High Rises Rising in Austin
Incredible high rise building in Austin yields some great choices - if you want to wait.

If you want luxury in Austin, Don't Pass Up the Austonian
This is the tallest residential high rise in Texas and exceeds the expectations of the most discriminating buyers.

Three Things to Consider when Buying an Austin High Rise
Here are a few things to consider before choosing a high rise condo in Austin.
Featured Community

Five Fifty Five offers the ultimate in modern, urban high-rise living with all the amenities of the Hilton Hotel. The condos at 555 are a separate entity but condo residents enjoy the hotel's 8th floor pool and gym and have access to room service and other Hilton services through the concierge. The condos at Five Fifty five can be found are on floors 5-9 and 27-31 and range in size from 773 to 4,183 square feet. They're located across from the Austin Convention Center and offer ...
Featured Community

San Jacinto Center is a modern high-rise complex situated right on Lady Bird Lake, across from the convention center in downtown Austin. Built in 2009, the newest tower at 98 San Jacinto houses the five-star Four Seasons Hotel as well as some of Austin's most luxurious and sought-after condo homes which feature protected lake, city and capitol views. Residents enjoy large open gourmet kitchens, high ceilings, private terraces, floor-to-ceiling windows and top-quality custom ...
Featured Community

A new mixed-use development, Seaholm Residences, is coming to the downtown area offering a hotel, office space, retail, and condo units on the upper floors. This high rise condo community will also provide a concierge and hotel services such as housekeeping and room service, as well as a pool, spa, fitness center, conference room, and cafe. A dog friendly community, you'll have access to a dog walk as well as a grooming area.
Featured Community

360 Condominiums have the WOW views that buyers are looking for in a highrise in downtown Austin. The floor-to-ceiling windows help show off that view, whether its a view of the the Austin skyline or Lady Bird lake. Amenities at the 360 Condos include 24 hour security, concierge services, rooftop pool with lap lanes, terrace, club room, media room, conference room, full gym, dog park, indoor parking, and an outdoor gathering place with comfy seating and a fireplace. The rooftop ...
Featured Community

Tauted as the new tallest building in Austin, The Independent is a mixed-use high rise planned for the Seaholm District. The 58 story tower will stand at West Third and West Avenue with 13,500 square feet of retail space and offer 24-hour concierge, sky lounge, fitness center, infinity pool and dog park. Renderings show The Independent as an eye-catching Jenga-like structure with offset tiers that resemble an uneven stack of Legos. The gleaming white glass residential tower will ...
Browse Condos, Lofts and Townhomes by Community

360 CONDOMINIUMS ... 12 Listings ... Priced from: $385,000 to $750,000

5TH AND WEST ... 2 Listings ... Priced from: $1,190,000 to $1,365,000

AUSTONIAN ... 6 Listings ... Priced from: $1,745,000 to $3,995,000

AVENUE LOFTS ... 3 Listings ... Priced from: $499,000 to $525,000

BRAZOS PLACE ... 7 Listings ... Priced from: $275,000 to $585,000

BROWN BUILDING LOFTS ... 5 Listings ... Priced from: $327,500 to $625,000

CAMBRIDGE ... 1 Listing ... Priced at $795,000

FIVE FIFTY 05 ... 13 Listings ... Priced from: $365,000 to $2,599,000

MILAGO ... 8 Listings ... Priced from: $335,000 to $749,000

NOKONAH ... No Active Listings

PLAZA LOFTS ... 2 Listings ... Priced from: $499,900 to $745,000

SABINE ON 5TH ... 4 Listings ... Priced from: $359,500 to $549,000

SAN JACINTO CENTER ... 13 Listings ... Priced from: $795,000 to $3,200,000

SEAHOLM RESIDENCES ... 12 Listings ... Priced from: $349,000 to $2,095,000

THE AUSTIN PROPER RESIDENCES ... 3 Listings ... Priced from: $681,000 to $2,145,000

THE INDEPENDENT ... 9 Listings ... Priced from: $669,798 to $3,510,000

THE PENTHOUSE ... 2 Listings ... Priced from: $347,700 to $1,995,000

THE RESIDENCES AT W AUSTIN ... 9 Listings ... Priced from: $874,900 to $4,350,000

THE SHORE ... 8 Listings ... Priced from: $339,000 to $784,917

TOWERS TOWN LAKE ... No Active Listings

TYNDALL AT ROBERTSON HILL ... 2 Listings ... Priced from: $660,000 to $899,000

VILLAS OF LOST CANYON ... 2 Listings ... Priced from: $1,127,000 to $1,145,000

WESTGATE ... 2 Listings ... Priced from: $340,000 to $1,300,000
Community Locations

---
Featured Condo Mania High Rise Condos For Sale
To understand how you are represented in a real estate transaction.

I am required by law to ask you to download and sign the Information About Brokerage Services form by clicking this link. Texas Real Estate Commission Information About Brokerage Services

Do we have a written or verbal agreement for you to be my client? If not, you're a member of the public. Learn more about my ethical oath here: Realtors Pledge of Performance and Standards.

If you are working with a Real Estate Agent, please ask your agent to contact me.
Fair Housing Act

The Fair Housing Act prohibits discrimination in housing based on color, race, religion, national origin, sex, familial status, or disability.

Last Updated: 2017-07-21