Austin Condo Mania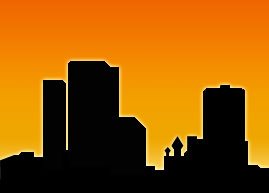 Austin Condos For Sale

Austin Condo Mania
The Best Way to Browse the Austin Condo Market!

My Name is Betty Epperson, Broker Owner of Epperson Realty Group. We are a family owned and operated company servicing Austin and the surrounding areas. We showcase over 1300 Austin condo, loft and townhome properties for sale here and can provide you with detailed information on any of these properties.

Contact us when you are ready for an experienced Austin Real Estate agent to help you.

Texas Real Estate Commission Consumer Protection Notice
To understand how you are represented in a real estate transaction:
Texas Real Estate Commission Information About Brokerage Services
Condo Mania Categories

Austin Lofts
The Loft Style of living is alive and well in Austin!

Austin Luxury Condos
High-end finishes, great views and great amenities attract buyers to these luxury condos.

Austin High Rise Condos
A central location and great views are two reasons to consider living in an Austin high rise condo.
Featured Community

Five Fifty Five offers the ultimate in modern, urban high-rise living with all the amenities of the Hilton Hotel. The condos at 555 are a separate entity but condo residents enjoy the hotel's 8th floor pool and gym and have access to room service and other Hilton services through the concierge.

The condos at Five Fifty five can be found are on floors 5-9 and 27-31 and range in size from 773 to 4,183 square feet. They're located across from the Austin Convention Center and offer ...
Featured Community

The Shore condos are known for their fabulous lake and city views and is a good choice for urbanites who enjoy the outdoors. This building is located in the Rainey Street District near Lady Bird Lake, the hike and bike trail and the historic block of bungalows that have been re-purposed into bars and eateries.

The building is 23 stories high and has 192 units. There are a few three-story townhome style condos on the first floor that offer the opportunity to live and work, and a ...
Featured Community

If you love the water and like to walk, bike or run check out the condos at Milago, which is situated right on Lady Bird Lake and the hike and bike trail that runs alongside it. Your pet will thank you. Enjoy the rooftop pool and a ground floor WiFi bar.

Located on Rainey Street in the southeast corner of downtown Austin, you'll be in the eclectic Rainey Street District - a historic part of town, known for its entire block of bungalow style homes that have been turned into ...
Featured Communities
Featured Cities


AUSTIN
656 Listings
$95,000 to $4,350,000


Cedar Park
32 Listings
$209,000 to $379,900


Round Rock
24 Listings
$135,000 to $384,725
Ready to get started?

Our team is ready to serve you as your buyer agents. Just fill out this simple form: Austin Condos For Sale Search Form, so we know what you are looking for, and we'll get in touch with you to determine how best to get started finding your new home.
To understand how you are represented in a real estate transaction.

I am required by law to ask you to download and sign the Information About Brokerage Services form by clicking this link. Texas Real Estate Commission Information About Brokerage Services

Do we have a written or verbal agreement for you to be my client? If not, you're a member of the public. Learn more about my ethical oath here: Realtors Pledge of Performance and Standards.

If you are working with a Real Estate Agent, please ask your agent to contact me.
Fair Housing Act

The Fair Housing Act prohibits discrimination in housing based on color, race, religion, national origin, sex, familial status, or disability.

Last Updated: 2017-06-25